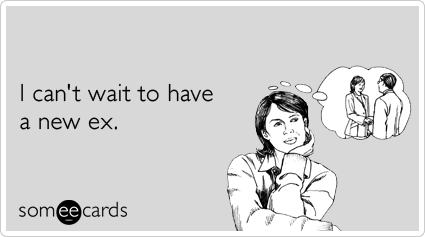 In the About section, I promise that this blog is about the road to health and happiness post-cheater. Nearly a year ago I came out of the divorce funk and fell in love with my life, which was so much sweeter and better than it's ever been. Yet here I am mired in grief. Again. Only this time my sadness is winging from Cheater Ex to the man I dated this summer to last week's new romance that went south almost immediately.
"Your mind is shifting like that," my therapist said today, "because you're mourning the loss of attachment, which means so much to you."
My first year of post-divorce dating seems to have been all about learning to walk away from unhealthy relationships.
That reminds me of last week's strength training session with The Sadist.